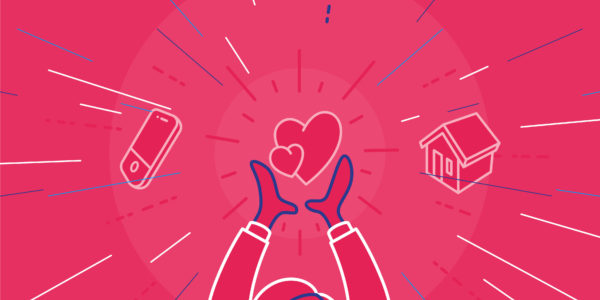 Brief
Help us define our own identity and design our brand around it. And on top of that, redesign the platform using this new brand identity.
Solution
We partnered with the Sticktail team for a comprehensive brand and product overhaul. We designed their identity, design system, public website, platform, stationery and promotional material.
Sticktail is a platform that improves the impact of insights by making them accessible to everyone in your organization. Starting off as a venture called ​'User Insights' backed by us in 2017, they noticed that — while growing — their visual identity restricted them to grow faster.
Defining the brand
When Sticktail came to us, they knew who they were and what they believed. But Sticktail as a brand was not clearly defined nor designed. Together we created brand values, design principles, a logo, brand colors and typography. This offered Sticktail a solid foundation from which they could move forward and grow.





Researchers trust Sticktail to make sure their carefully collected insights are available to anyone who needs it. The insights should shine. That's why we reconsidered the color language, transitioning from busy shades of orange to a calming combination of greys with a dash of blue and pink. We chose Klim Foundry's Calibre and Newzald to get a functional, but easily readable aesthetic.
"

The new identity really marked the next step in Sticktail's adventure. It'll help bring our mission to life."

Telling the story online
Once the brand was defined, we worked on a design system, the public site and platform simultaneously. This way we could keep it all tightly integrated, and create a great user experience across all platforms.




On the platform the insights have to shine. That's why we went with big typography and images. It's also why we decided to keep Sticktail's branding to a minimum on the platform itself. On the public site, however, Sticktail — as a brand — has plenty of space to shine brightly.
Sticktail is a tool that's primarily used by UX designers, researchers & product owners. Therefore, we knew that the expectations about both design and usability were very high. From the first concept screens down to the final line of code, we made sure the quality was top notch.
Bringing it to the big screen
The next question was how to show the product as quickly as possible in an understandable way. With a simple animation we tried to capture what it is like to work with Sticktail and what benefits it brings to the workplace.
The brand and product overhaul marked the next step in Sticktail's adventure. The design system helps them to apply the Sticktail brand quickly & correctly, while reducing the time from concept to go-live significantly.