Auto.nl
— How doing research early saves time and money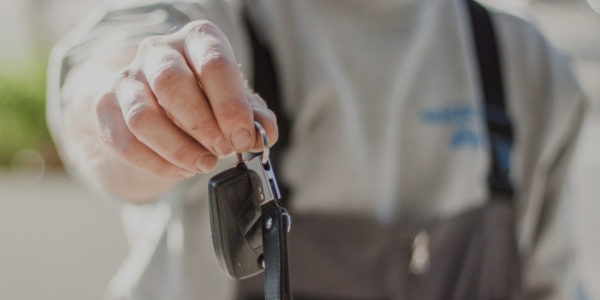 Why we love auto​.nl
Auto​.nl is the webshop for buying your car online and have it delivered at your door. Even Tesla, the most well-known innovator in the car industry, does not take it this far. Auto​.nl wants to make buying a car just as easy as buying a new pair of jeans online. We fell in love with them right off the bat.
Challenge
Many people who buy a new car want to trade-in their current one. There are a bunch of online tools that will make you an offer before you go to the garage. Once you have found an offer you are happy with, you make an appointment to drop off your car. And off you go, on your way to the garage, convinced that you will get the amount of money you were promised.
Here is the problem: many of the online offers are unreliable. Once you get to the garage to trade-in your car, they will not give you the amount promised. And that sucks. Auto​.nl wanted to fix this.
The challenge: Can we build an online tool that provides an automatically generated guaranteed offer, that is experienced as trustworthy, and delights people?
Solution
We translated all our ideas into a testable prototype, showed it to customers, reworked the prototype, and showed it again to discover if we could build a solution that people love.
Services
Stakeholder interviews
Prototyping
Interaction design
Concept testing
UX research
Organizations know more than they think
Organizations know more about their customers than they realize. Auto​.nl is part of the Louwman Group (one of Europe's largest automotive distributors), so there was a goldmine of knowledge about car trading right under our nose. We did a kick-off workshop to capture the knowledge of about 15 internal specialists. Together we defined the challenge and set the minimal criteria for the trade-in tool.

"

We shared insights that I had never heard before."
The kick-off was a giant boost. Martijn Bovée (general manager at auto​.nl) described it as follows: ​"I have been working with the Louwman Group for 3 years now and I never felt more part of the family than during this kick-off. Although we all had different backgrounds, we were a team and shared insights that I had never heard before. Besides the sea of information we got out of this meeting, I simply really enjoyed it as well."

Having the right people in the room is crucial for any design project. It creates ownership among stakeholders on the one hand and kick-starts the process on the other.
Build a testable prototype
There is no such thing as a one size fits all prototype. Your specific research questions and assumptions determine what kind of prototype you need. A prototype can be anything tangible, as long as it enables you to get feedback on an aspect of the solution you are working on. It could be some simple sketches, an interactive demo, a landing page or even a competitor's website.

We needed an interactive demo and did most of the prototyping at auto.nl's office to make sure we could move quickly. The prototype was not the sexiest, because it was not about creating a stunning picture in this phase. It was about answering our question: can we build an online tool that provides an automatically generated guaranteed offer, that is experienced as trustworthy, and delights people?

Research and design iteratively
Once the prototype was good enough, we jumped into our lab to get feedback from potential customers. Did the car trade-in tool offer a solution to the problem of unreliable online offers? Not entirely:
People compare the trade-in value of their car in different tools. Every tool was experienced the same. Price was by far the most important factor. People did not really bother to look at other

USP

's. In other words: If the price does not live up to the expectations people have, you lose. Because auto.nl's prototype offered a guaranteed (and thus lower) trade-in price, there was no fair competition.
People interpreted quotes of competitors as guaranteed offers as well, while they were not. So the

USP

auto​.nl offered (a guaranteed price) was not unique in the eyes of customers.
Asking more questions helped to gain trust, even though auto​.nl did not need the answers to determine the trade-in value of the car.
People believe that their car is unique and cannot be compared with the average car; they wanted somebody to look at their car physically, to make sure the offer is right.

Bottom line: when you dive into the world of people and really get to know them, you will learn things you could have never foreseen. An important problem we tried to solve (unreliable offers) was not consciously experienced as a big problem. Currently, the pain is only felt when people arrive at the car dealer. And by that time, it is too late for auto.nl's trade-in tool.

Discover the real design challenge
We went back to the drawing board to rework the prototype and learn if we could make people aware of the problem (unreliable offers) within the tool. We tested the reworked prototype and still bumped into the same main challenges.
In the end, it was clear that the problem could not be solved with just smart UX. It was a matter of, at least, smart UX, image building, and clever marketing communication. In other words: the challenge was bigger than expected. Discovering that early on in the process was a big win.
Imagine auto​.nl putting in a lot of money and effort to build the tool, only to learn that the challenge is much bigger than expected further down the road. Understanding the context of potential customers helped auto​.nl to make the strategic decision not to build the trade-in tool in this shape. Not before having changed the perception of ​'guaranteed' offers online.
Still have some time left to learn more about research and design? Check out our other articles or cases. Looking for something very practical? Go and get some of our handy tools.
Or just hit us up if you have specific questions after reading the case. We are happy to talk.